If you are stuck at the 'Checking for Updates' screen with a Null Reference error when loading Magic: The Gathering Arena, please follow these steps:
Go to Control Panel > Internet Options > Connections > LAN Settings.
Uncheck the 'User a proxy server' checkbox as pictured below: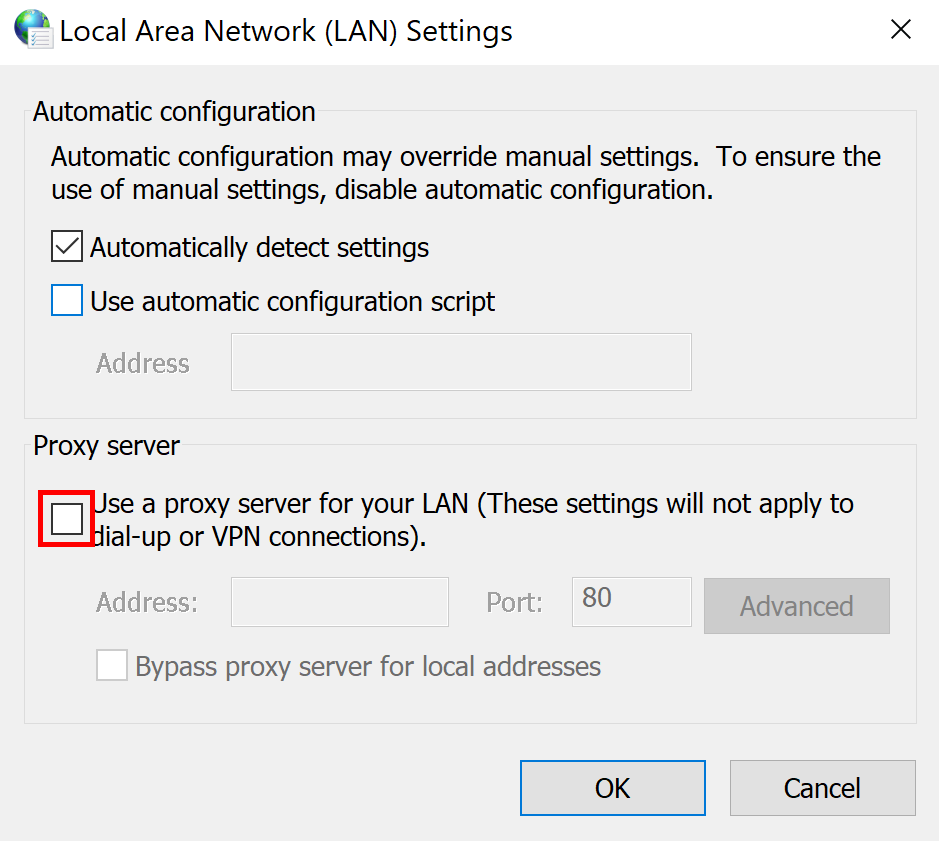 This should allow the game to update as normal. If it doesn't, please contact us for further troubleshooting.