When you make a real-money transaction in Magic: The Gathering Arena, you can optionally save your payment information for future purchases. If you do not choose to save it, you'll enter your payment information each time you place an order.
To update your payment information:
Click on the Store tab.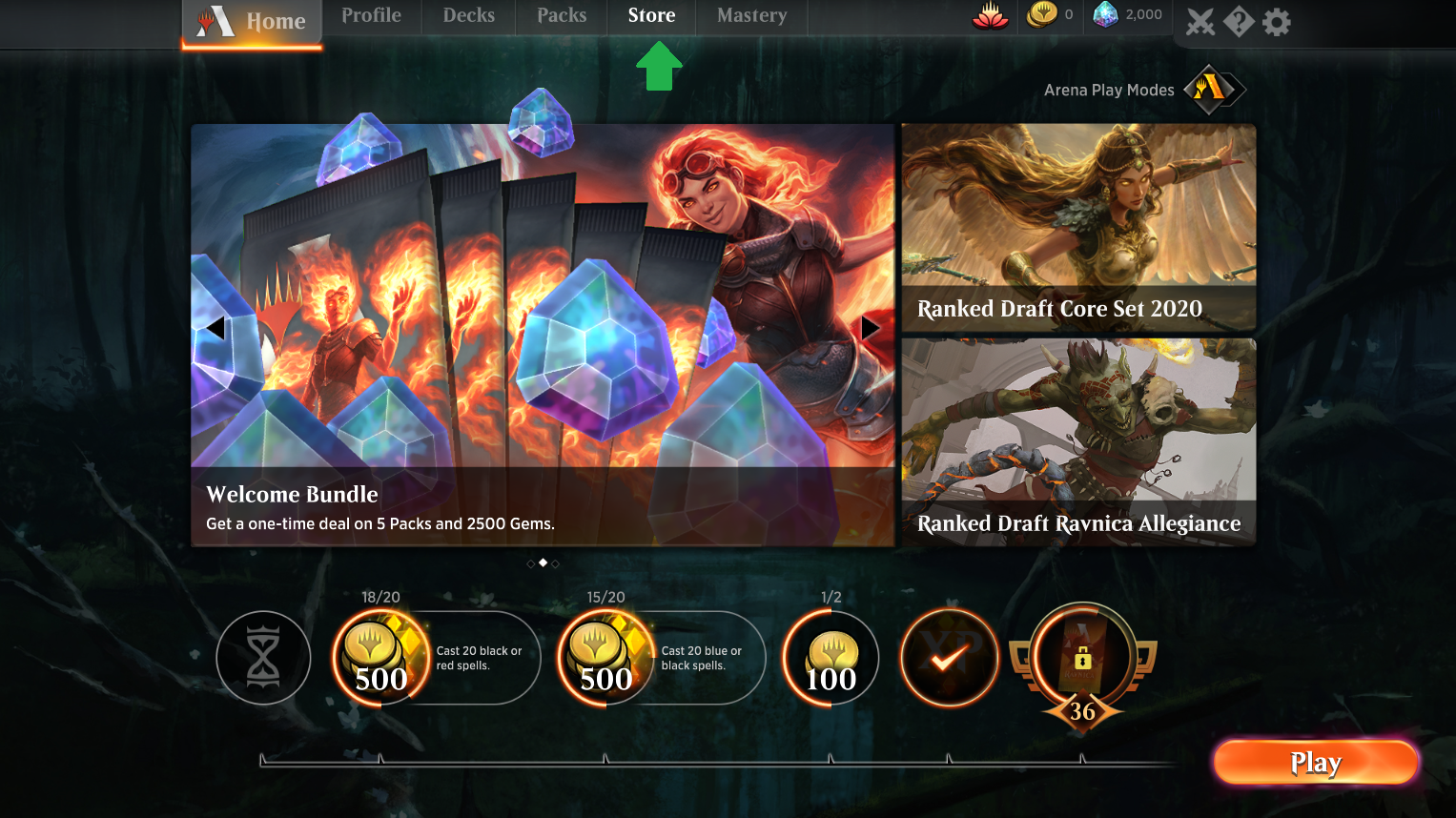 Click on the Change Payment Method link on the bottom right-hand corner of your screen.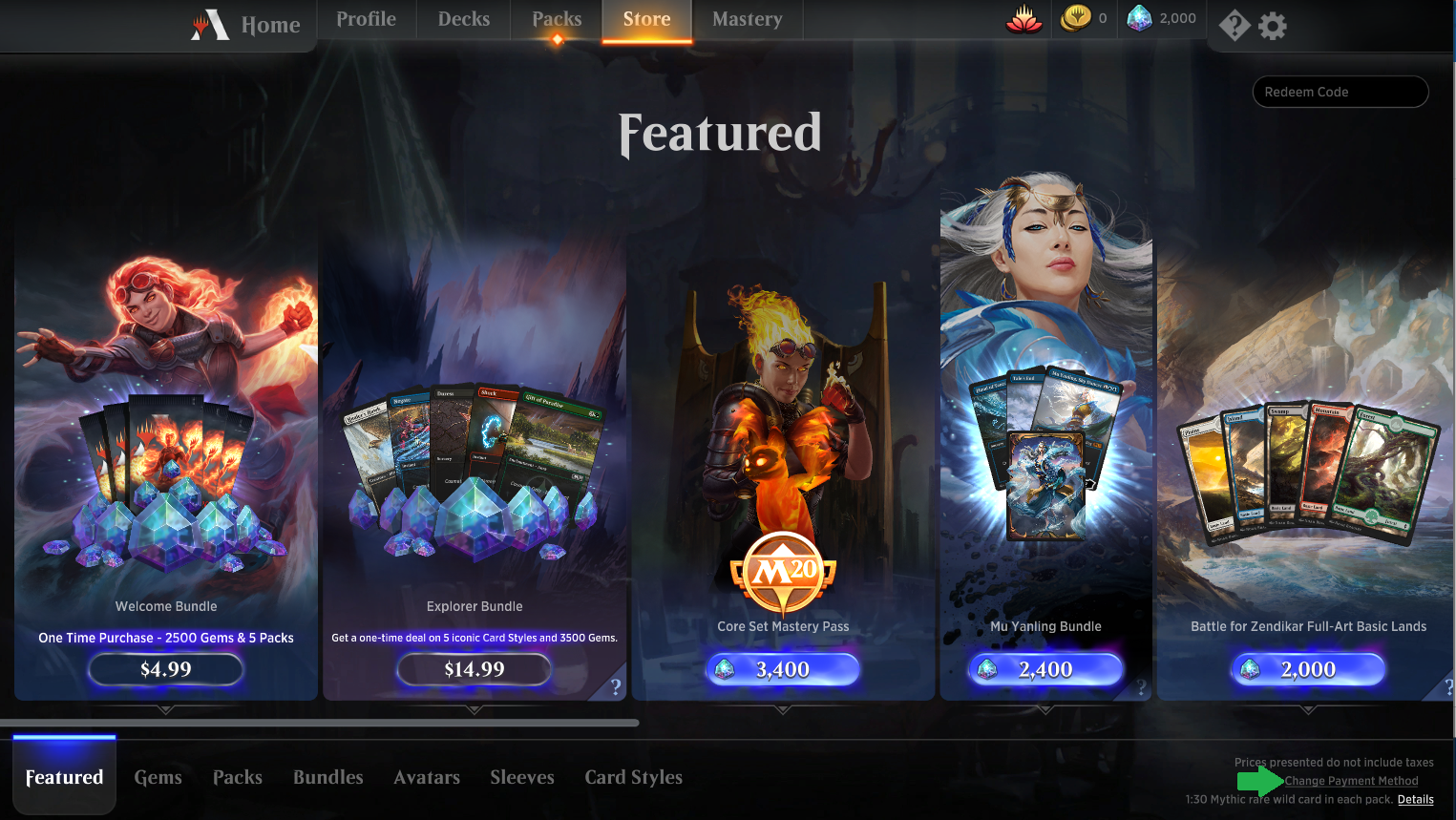 On the Payment Accounts screen, click on the Choose another payment method. link. There, you will be able to select a different saved payment method, update your current payment information, or delete your current saved payment information.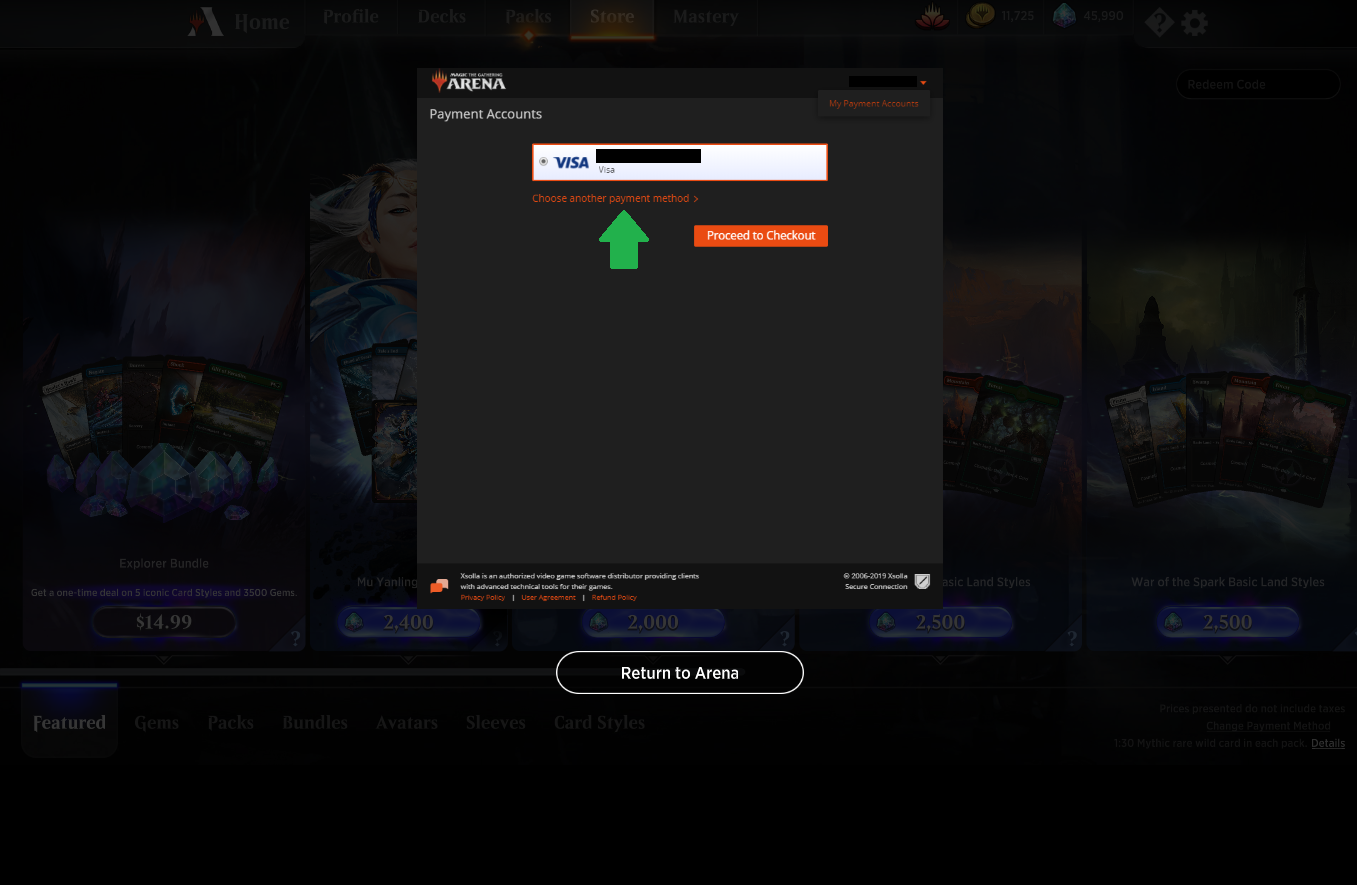 If you have an issue updating your payment information, please contact Xsolla's customer support team.