In MTG Arena, codes are a great way to get in-game items such as booster packs, cosmetic upgrades, and XP. They can be found in many places too, including select physical Magic: The Gathering products, giving you plenty of opportunities to play!
YOU CAN NOT REDEEM CODES ON THE MOBILE VERSION OF THE APP AT THIS TIME.


Here's how to redeem a code in MTG Arena:
Go to myaccounts.wizards.com
Sign in.
Click into the text box on the right, under Redeem A Code.
Enter a code.
Press Redeem.
If you have entered a code successfully, you will see a confirmation message.
When you open the MTG Arena app and go to the Store tab, you will receive your redeemed items.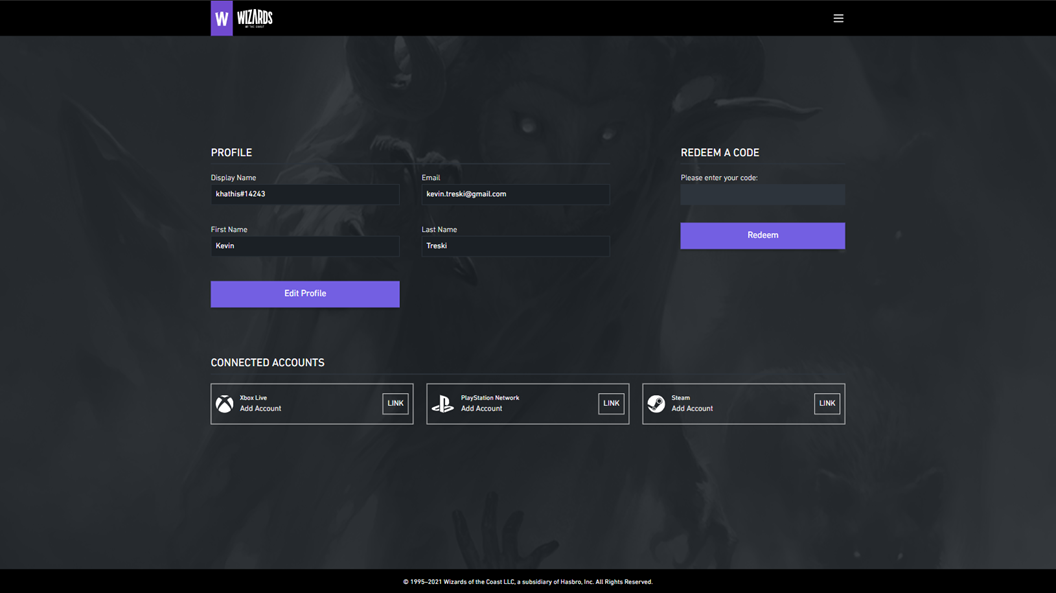 When entering a code, keep the following tips in mind:
Codes are case-sensitive.
Most codes are limited to one per account.
Avoid any leading or trailing spaces (extra spaces before or after your code, which can appear as a result of copying & pasting text).
Codes that are expired, incorrect, or already redeemed will result in a "Redeem Code Failure" message.
If you played in a Prerelease, check your Prerelease Pack for a code that will let you enter an event! It's located on the back of the Token Card next to the rules insert.
When redeeming certain older codes on MTG Arena, there is no visual confirmation of what was added to your inventory. There is a prompt that states if the code redemption is successful, however.
For more information please see our Promotional Codes page.