Following the release of Throne of Eldraine, many decks in the current meta have been formed using Food as a primary theme. Sacrificing these artifact tokens for 3 life at the cost of just two mana can quickly swing the course of a game, making them a valuable resource to keep an eye out for on both sides of the board.
Many cards give you the ability to create a food token, such as Tempting Witch. To find out which cards allow you to create food tokens, hover over them with your cursor, like so: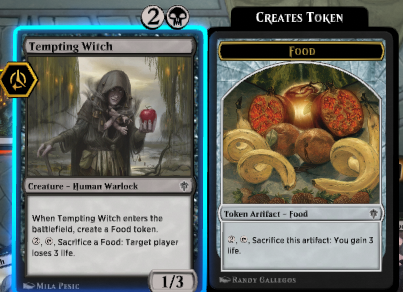 If you can't sacrifice food or are having trouble using food tokens in MTG Arena, please try these steps below:
Click on an existing Food token you control on the battlefield. This will cause a Sacrifice Food prompt to appear on the screen.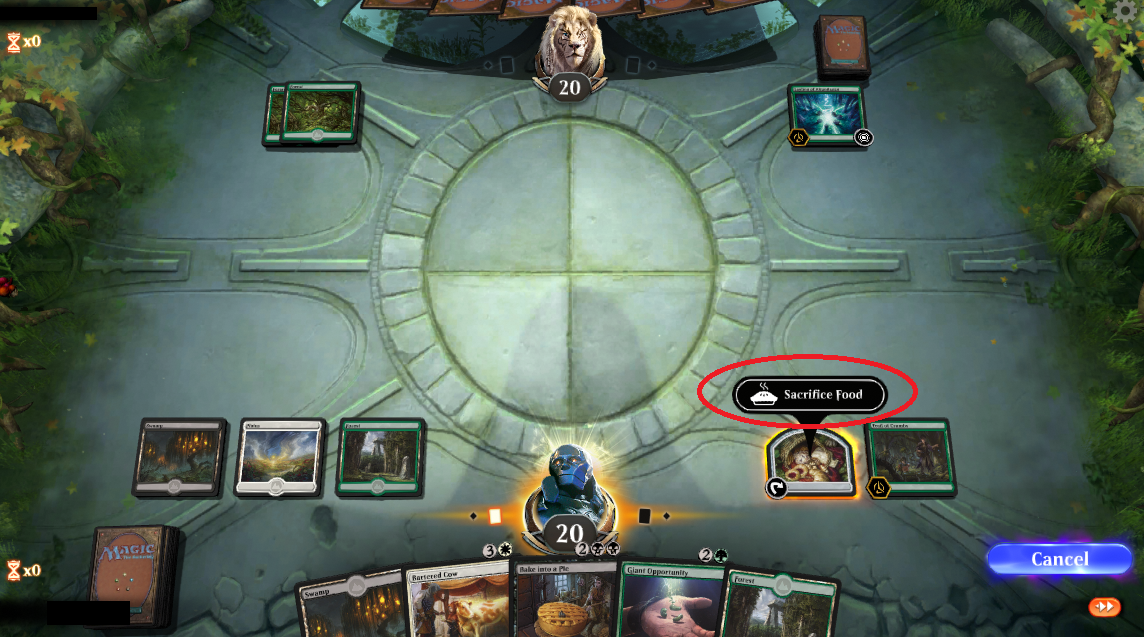 Move your cursor over the Sacrifice Food prompt. If you have the available mana, clicking on Sacrifice Food will cause you to pay the required mana, sacrifice the food token, and gain 3 life.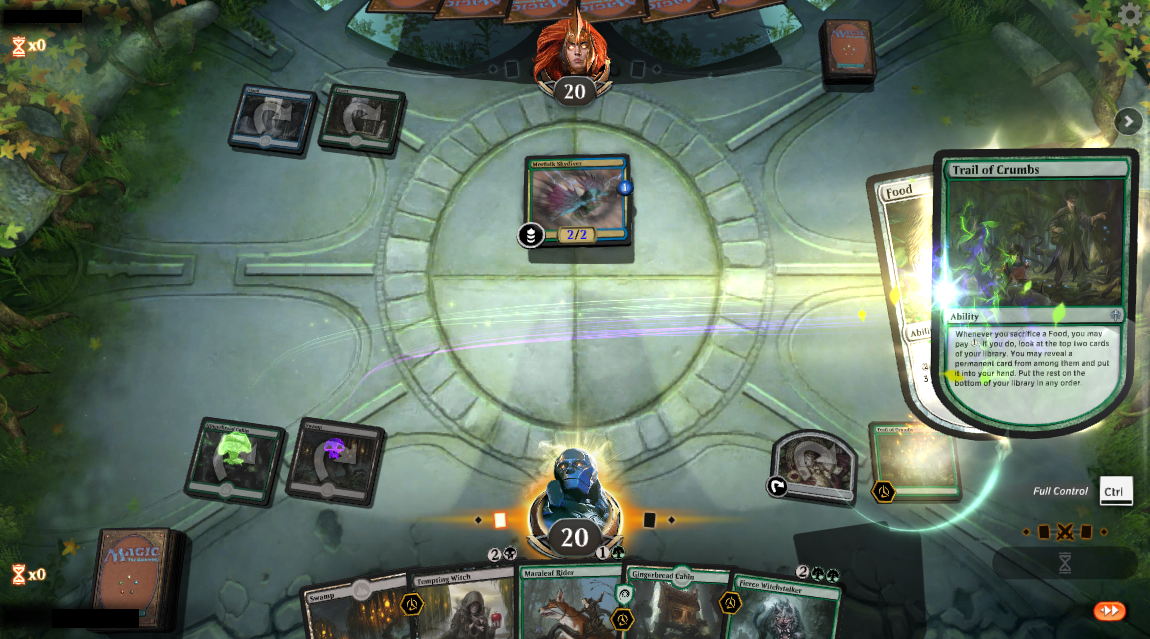 Knowing how to generate Food tokens and when to sacrifice them can mean the difference between victory or defeat, so try different card combinations to find the strategy that best suits you.